Prospectus
About Us...
OOSC provide three Out of School Clubs. We are committed to providing high quality childcare where children have fun!
Our staff team have several years experience running a successful club at Olveston Primary School and are following the same format at St Helen's Primary School, Alveston, which has been set up and running smoothly since April 2010, and at our new club based at St Mary's Primary School, Thornbury.
Olveston and St Helen's clubs were inspected by Ofsted in summer 2010 and were awarded 'Good' in all areas with some 'Outstanding' at St Helen's club. The inspection reports can be viewed at www.ofsted.gov.uk
The newest club, at St Mary's Primary School, Thornbury was set up in collaboration with their Parent Forum group. It opened in June 2011 with Breakfast Club opening November 2011. In May 2012 the club was inspected by Ofsted with another well-deserved report of 'Good with some Outstanding' awarded.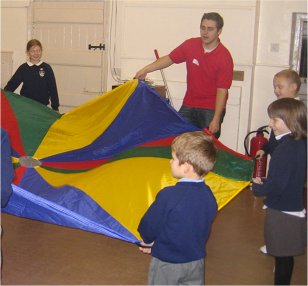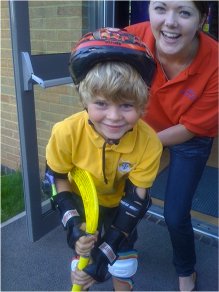 Business Manager / Owner: Cath Purchase
Manager: Alex Hill
Supervisors: Suzanne (Olveston), Hannah (St Helen's) Sam (St Mary's)
Playworkers: Ja
ck, Rachel, Maddi, Mandy, Gina, Jenny, Kieran and Elaine
Volunteers: Hannah, Leah, Matt, Emily, Joe and Tom
OOSC Out of School Clubs provide fun, high-quality, affordable care, working in partnership with the school, parents and the community.
Art and craft
Outdoor play
Construction toys
Board games
ICT
Cooking
Role play / imaginative play
Quiet reading / relaxation
Healthy (and not so healthy!) Snacks
Building and Rest